Welcome to Irene Primary School. We wish you a fun-filled association with the school and encourage you to get involved with your child's school friends and families. This is a great way to quickly become a part of the Irene Primary School family
What is the PTA? A (PTA) is a formal organisation composed of parents, teachers and staff that is intended to facilitate parental participation in a school. The PTA is a very good way to bring together parents, teachers and others to raise money, support the school and make a difference to our children. It provides an opportunity for everyone to work together towards a common goal and is open to all parents and teachers, even if they only have a small amount of time available to get involved.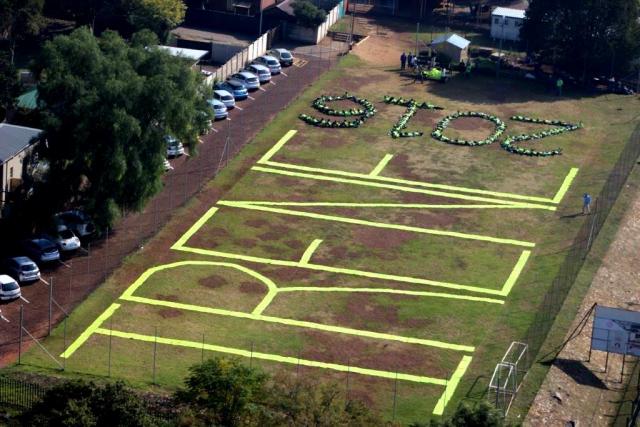 PHOTO: 116th Birthday Celebration
What is our MISSION, what are the AIMS AND OBJECTIVES? The PTA is dedicated to ensuring that our children receive an optimal educational experience at Irene Primary School through a collaborative relationship between parents and teachers for the good of the children and for the good of the school.
The aim of the PTA is to contribute to the development and improvement of all aspects of school life – academic, moral values, sports, culture, extra-curricular activities, equipment and organisation, through the following objectives:
To bring parents, teachers and pupils together and foster a spirit of mutual goodwill, loyalty, fellowship and co-operation with the aim of achieving the highest education, moral and cultural standards.
To enable good communication between pupils, parents and teachers.
To assist the Principal and teachers of the school with the general welfare of the school, provided that the PTA shall have no direct right or power whatsoever to exercise control over the school, its property or its teachers, or to interfere in matters concerning the management of the school.
By helping to strengthen the relationship between the home and the school.
To organise functions and social activities that will contribute to the objectives mentioned above.
Raising funds to benefit the learners collectively.
Communicating a positive image of the school, internally and to the wider community.
Did you know? All parents are automatically members of the school PTA? You do not have to be recruited to join or be involved in all the committee meetings. With the lifestyles we lead today, we understand that there are so many pressures that get in the way of allowing some of you to be fully involved with the PTA. It is important to remember that involvement can take many different forms and parents can get involved in ways that suit them best. By volunteering, you will be able to use your skills in a wide variety of ways and connect with a group of people who are all working towards creating a better environment for their children. Your participation will help with fun events, socials and get-togethers which the whole family will be able to attend.
The PTA is looking forward to an exciting year ahead. We are always open to new ideas and appeal to parents who may have exciting and novel ideas to share, please pass them on to the PTA for consideration.
PTA meetings The PTA meets on a monthly basis to discuss general business such as spending plans. These dates will be communicated to you within the first week of each school term. There will be additional ad-hoc meetings as and when they are needed. Our busiest times are the lead up to the soccer festival and the School Carnival and/or Fun Run. A great deal of preparation goes into these events.
What is a Grade Representative? The Grade Representatives are a tool used by the PTA as well as the teachers to help get information out to the parents. If you would like to volunteer to be a Grade Representative please let the PTA know. You will be responsible as the WhatsApp group admin to help with passing on messages. You will also be required to attend the PTA meetings.
A Grade Representative filters information back and forth to the parents in each grade via the Grade's WhatsApp group. Parents can choose to belong to this group and communicate with their Grade Representative as well as other parents in the group. We ask that you sign up with your cellphone details so that we can add you to the group and keep you informed.
There are 8 Grade Representatives in the school, one per grade (Gr R – 7). They attend monthly PTA meetings and assist with communication via the various WhatsApp groups.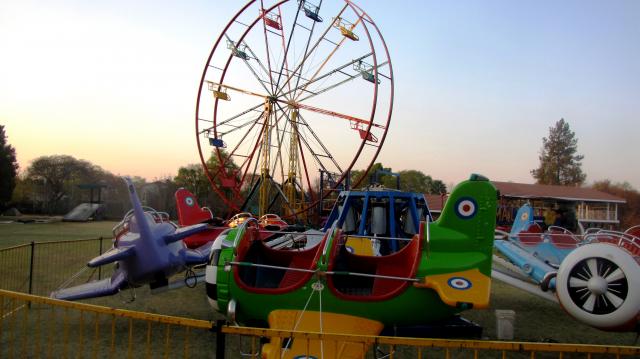 PHOTO: Spring Carnival 2014
PTA annual events
The PTA's aim is to raise funds to benefit the school and the children. To do this we host two main events each year plus a number of ad-hoc smaller fundraisers.
In May each year, the school hosts its annual Soccer Tournament and the PTA assists with sponsorship as well as providing food. We provide food for a number of developmental schools as well as running food stalls. In October each year, we usually host the annual Fun Run and/or School Carnival. This is a huge event and takes a few months to organise. The event usually runs over two days and for this, we rely heavily on our parents to assist. In the second half of the year, you will notice a multitude of requests coming from the PTA as we begin our planning.
Anything else that the PTA organises is based on requests from the school or ideas that they have to help raise more funds.
Fundraising Projects
Every year the PTA makes a list of things on which to spend the money raised. We have recently installed air-conditioning units in the prefab classrooms.
Smaller projects
Should you have any suggestions or ideas for smaller projects, please send a note to your child's class teacher to forward to the PTA committee, or you may send your thoughts directly to pta@ireneprimary.co.za.
How can you get involved?
There are several ways that you can become involved in the school and the PTA. You do not have to physically attend PTA meetings but it would be a good idea as you meet new parents and get a feel for how things work.
You can ask to be included in the PTA email groups or added to the WhatsApp group. All the minutes and communications from the PTA will be made available.
If you have contacts or sponsors information you are encouraged to share this with the PTA. We welcome all leads that will help us with our fundraisers. You will see lots of requests throughout the year and if you can help, please do. Nothing is too small or too big to be of assistance
Makro and MySchool cards
Please encourage all extended family and friends to use your Irene Primary School linked Makro and MySchool cards at every opportunity – this is the easiest way to raise funds for your school. For more information on how to get these cards or link existing cards, please contact the school office or admin@ireneprimary.co.za or click on the logo below to complete the application form.
Volunteering
If you wish to volunteer your time, please feel free to email us at pta@ireneprimary.co.za to pledge your assistance.
Contacting the PTA
Leave a note at reception for the PTA committee member's attention or alternatively email:
pta@ireneprimary.co.za
or
admin@ireneprimary.co.za
The way forward
The PTA hopes that more parents will become involved not necessarily by attending meetings but by providing support and ideas to raise money for the school and more importantly, to get to know other parents.
Thank you for your support and remember your PTA has FUN raising money for our kids.